Load management has become one of the most crucial parts of every industry, especially farming and agriculture. Every farmer aims at adopting up-to-date, durable and accurate truck scales that are designed to not only enhance efficiency but also improve the throughput and accuracy of crop load management in the long run.
If your farming operation has the intention to invest in high-tech truck scales, it is vital to consider weighing systems that have been tested and proven to yield accurate and dependable weighing solutions. Furthermore, always go for a truck scale that is accurately calibrated to weigh truckloads for a broad spectrum of applications including mining, construction, industrial, and the agricultural industry, just to mention but a few. Hence, this write-up is aimed at giving you the top three truck scales designed to offer efficient weighing solutions.
Wheel Weighers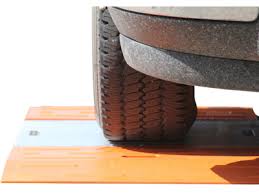 Wheel Weighers, also referred to as weigh pads are characteristically light-weight, portable scales that are designed to weigh individual axles and wheels with the aim of ensuring that you comply with the legal weight limits. Wheel weighers have abundant features that are designed to enable for heavy-duty weighing even in severe conditions. They come in a portable design which incorporates integrated ramps as well as an aluminum construction that allows them to offer superior accuracy and efficiency.
Furthermore, heavy-duty portable wheel weighers can adequately weigh oversized vehicles since they come with two weigh pads and a digital weighing terminal. Besides, most models provide connectivity for approximately six wheel weighers so as to allow single wheel weights as well as the combined weights of axle groups aimed at achieving one weighing transaction for improved weighing efficiency and accuracy.
Onboard Truck Scales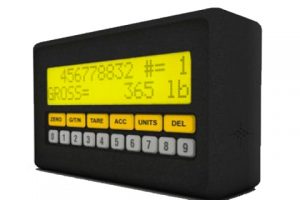 The onboard truck scales are popular scales that are known for their ability to utilize time by significantly reducing the number of stops that you are bound to encounter during the process of transportation. They are radiantly designed to ensure accuracy and efficiency in the course of weighing any load that you transport using your truck. Therefore, onboard truck scales play a fundamental role in the reducing accidents that would occur due to overweight.
Moreover, onboard truck scales come in a broad range of models designed to offer weighing solutions for a variety of needs, especially when you see some of the onboard truck scales from Walz Scale. For instance, you can get an onboard truck scale designed to provide weighing solutions to straight trucks, wheel loaders, and tractor trailers. Hence, you can make a choice depending on your needs.
Weigh-in-Motion Axle Scales
The weigh-in-motion axle scale is a heavy-duty truck scale that is popular for offering excellent weighing solutions. It comes with great features that are carefully designed to provide cost-effective and efficient techniques of measuring both vehicle and the gross weight without interfering with the traffic flow. Portable weigh-in-motion axle scales are advanced truck scales designed to offer in-motion weighing solutions aimed at commercial weight enforcement.
These advanced axle scale systems can screen all vehicles that enter a weigh station while directing all overweight vehicles to a static scale. Moreover, they are equipped with a high-tech application referred to as WIM-page which is of great importance in the virtual weigh stations since it helps in identifying any overloaded vehicle and sends the image via a wireless means to an authority located at the scale site.
For more information about weigh-in-motion axle scales, onboard truck scales, and wheel weighers, visit WalzScale.com, a leading supplier of truck scales and weighing system in North America.