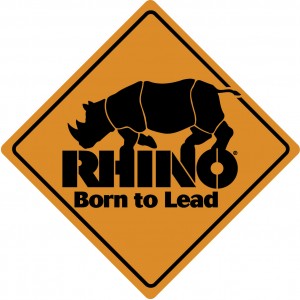 Servis Rhino is a company renowned for providing farmers, agricultural producers, and common homeowners with the most advanced rotary cutter products in the industry.
Rotary cutters produced by Servis Rhino include a complete range of types, including Skid Steer Cutters, Flail Mowers, Flex-Wings, Multi-Spindles, and Single Spindles. Let's look at these very 5 types of Servis Rhino rotary cutters.
Servis Rhino Single Spindle Rotary Cutters
With this series of Servis Rhino rotary cutters, you'll find GR Series, 400 Series (Super Duty), 200 Series (Heavy Duty), 100 Series (Medium Duty) and RH Series (Utility) from best to least.
They all pretty much have the same design, are good for parks & recreational areas, schools & universities, estates, ranches and farms.
They have similar design and include benefits and features such as a slower blade tip speed which allows for handling heavier material, a deeper deck design which is capable of handling higher volumes of cut material and much more.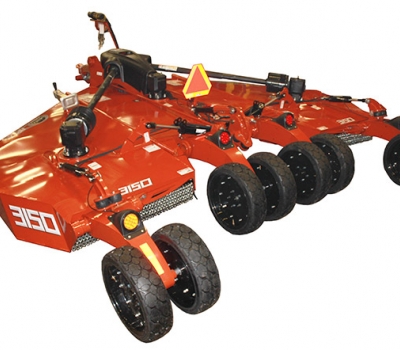 Servis Rhino Multi-Spindle Rotary Cutters
At this series you'll find SE SERIES (Medium Duty), TW SERIES (Heavy Duty) and TURBO SERIES (Super Duty) from least to best. They are good for use in all types of grass scenarios such as farms, ranches, estates, and any other properties which include vast landscapes.
They all share common features such as torque dampeners which are good for side drivelines, close-coupled design, quick hitch compatible and cross-braced pan for carrying blades, among many others. Additionally, it's pretty easy to find replacement Servis Rhino mower parts for these particular models.
Servis Rhino Flex-Wing Rotary Cutters
At this series, you'll find New Flex-Wing SERIES, TS12 STEALTH and 6000 SERIES, from least to best. This is awesome equipment which is awesome for industrial mowing, heavy-duty agriculture use, farm use, commercial mowing, roadside and right-of-way mowing, shredding crops and stalks, pasture maintenance and general mowing.
They have common features such as safety cover for quick access and easy maintenance independent suspension with simple moving parts, new gearbox design which allows for greater torque and same horsepower, among others.
Servis Rhino Flail Mowers
Servis Rhino also offers Row Crop Shredders, Orchard Flails and Heavy Duty Flails, from least to best. They are awesome for being used at industrial sites, ranches, estates, recreational, golf courses, schools and parks.
Among the many benefits and features they have in common you'll see RSMH models which use adjustable individual rake tines which allow for better mulching, full length rear roller which reduces clumping of cut material in wet conditions, among many others.
Servis Rhino Skid Steer Cutters
At this series, you'll find only one Skid Steer Cutter being mainly produced, which is good for farms, estates, agricultural producers and many other properties which include vast landscapes.
Among its main benefits and features they are all capable of cutting materials over 2″ in diameter, floating hitch which allows for greater cutting to follow the ground contour, drive components that can be sized to match the most diverse and different hydraulic flow rates, among many other types of scenarios.
Servis Rhino, besides providing such various types of Rotary Cutters, also provides Landscape & Construction, Finish Mowers, Hay Equipment, Loaders and Backhoes, Boom Mowers and Zero Turn Radius Mowers for all types of purposes and uses. They are ideal for farmers and agricultural producers which enhance productivity and profits for companies across the world and across the country also.