Many people seek a lawn mower that will give them a smooth ride and a nice finish when it comes to maintaining their outdoor landscape. They are looking for something that is durable as well as easy to maintain.

Bush Hog is a legendary brand for its high quality standards in ensuring that customers receive top-of-the-line cutting performance. Over the years Bush Hog have managed to provide clients with fast performing and effective lawn mowers which are easy to maintain, but effective in carrying out their duties. Below are three Bush Hog mowers that might be the ideal solution for your lawn maintenance needs.
Bush Hog RS2650B Lawn Mower
The Bush Hog RS2650B lawn mower is an affordable mower which has excellent features. It is durable and serves as a great lawn care companion for a long time. It comes with a 26HP Briggs and Stratton OHV engine that ensures enough power is available for it to function efficiently.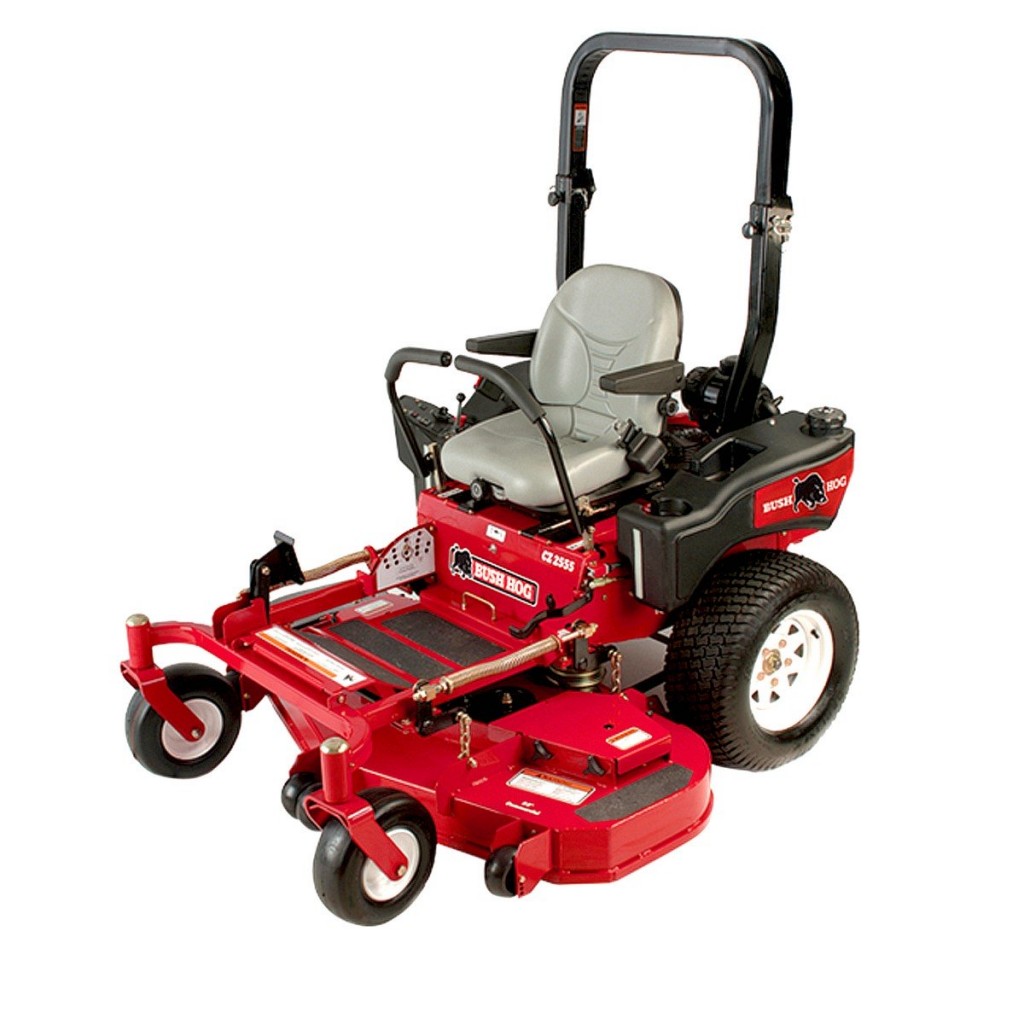 The Bush Hog RS2650B mower has easy to grasp controls and parking brake, and it is fitted with hydraulics that provides dynamic parking brakes making it safe. The height of the Bush Hog RS2650B can be manually adjusted for optimal comfort.
The blade speed of the Bush Hog RS2650B averages 18,000 FPM and it has a mulching kit that captures grass and tunes them into fine lawn feeding mulch. The grass collection system is specially designed to ensure that one has a simple maintenance system that is effective in the collection of grass clippings.
The Bush Hog RS2650B mower is much faster and spacious compared to other mowers, and one does not have to worry about losing control because the brakes are safe. It is easy to use since it comes with a step by step manual guide and finding replacement Bush Hog parts for this lawn mower is easy. Lastly, the Bush Hog RS2650B mower comes with a two-year warranty mostly because if one uses it according to how it is supposed, then they will not be having anything to complain about.
Bush Hog RDTH 72 Mower
The Bush Hog RDTH 72 mower is a rear discharge finishing mower that has been designed to give out a smooth and even cut landscape. The floating top and lower links allow uniformity even on the toughest of terrains. The high blade prevents streaking and is easily adjustable.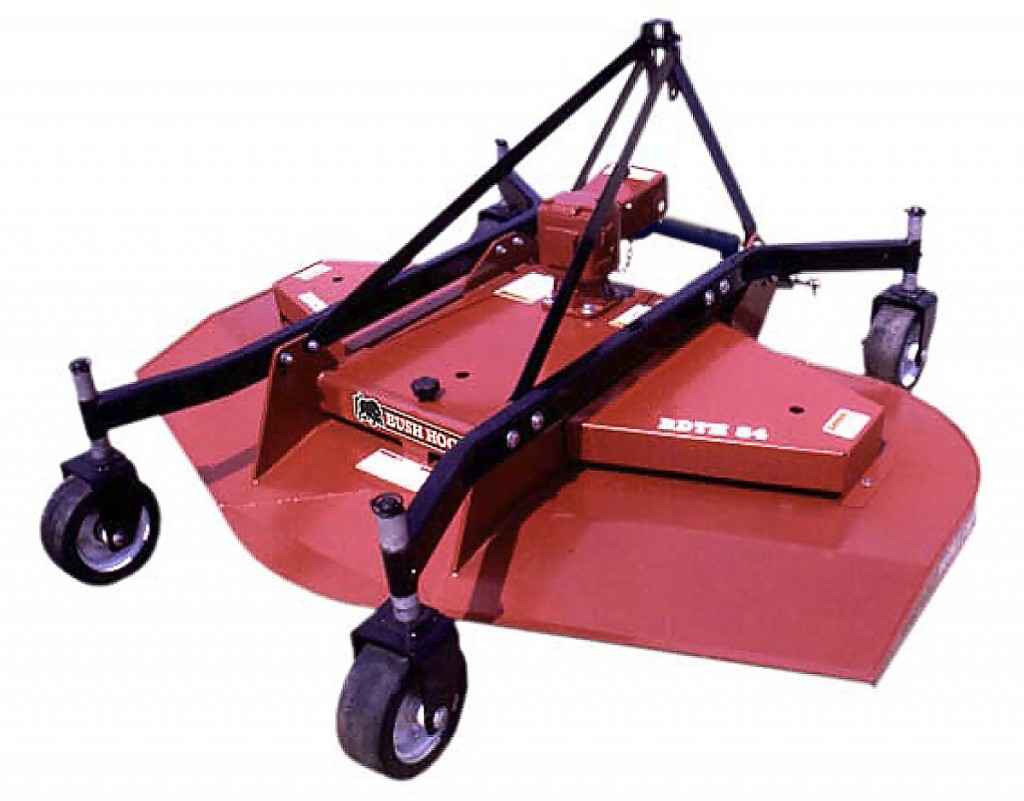 The Bush Hog RDTH 72 is fitted with the ultimate rear discharge distribution with the blade tip speed at over 18,000 FPM. It gives out a clean and close cut and comes with a 5 year gearbox warranty. It has spindles which can be greased and is also coated with powder paint, and is fitted with genuine Bush Hog blades.
The tow-behind finishing mower has a wide discharge and a floating top link which comes in handy because of the high blade tip speed, which makes the work of evening much easier. The number of blades in the Bush Hog RDTH 72 enables the job to be completed much faster, making it great for large properties that need trimming.
Bush Hog RDTH84 Lawn Mower
The Bush Hog RDTH84 Lawn Mower is one of the best mower if one wants beautiful results in large areas. It is rated for tractors from 30-55 PTO horsepower, and has a nice frame that's fitted with axle arms that ensure no streaking. The mower also has a Kevlar reinforced belt that is easily adjustable.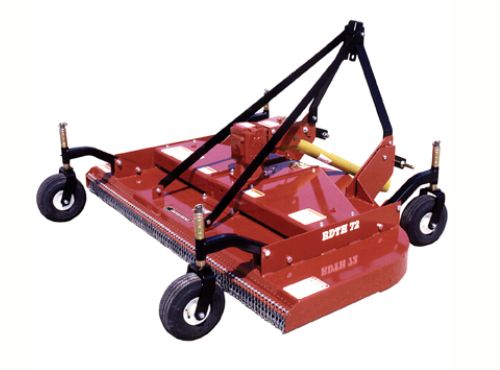 The commercial grade spindles on the Bush Hog RDTH84 lawn mower can be greased and this ensures that they maintain their efficiency for a long time. Suitable for large areas, this finishing mower gives out a beautiful finish. The Bush Hog RDTH84 covers a wide area in a short span of time, making it an ideal choice for many different users.
The performance of Bush Hog mowers leaves many different satisfied, ranging from farmers to gold course maintenance crews. Bush Hog mowers are reliable when it comes to performing optimally for years and years. It's also fairly easy to find online parts dealers for Bush Hog mower parts, which makes them easy to maintain.