Augers have become important tools for agriculture applications, enabling users to achieve challenging and hectic tasks that would otherwise prove to be impossible. When it comes to acquiring the latest and cutting-edge design of high performing augers, McMillen is undefeated in this. 

As a company inspired and started by a woman, the reputation of McMillen augers precedes the industry standard in providing cutting-edge construction, agriculture, engineering and design products. McMillen augers have the reputation of living up to the customers' needs and they surely never let you down.
In this article, we showcase three high-performing McMillen augers that have set the industry standard for versatility and performance.
McMillen X900 & X1500 Mini Skid Steer Augers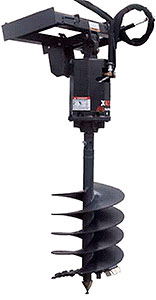 One of the high performing McMillen augers is the McMillen mini skid steer auger drive unit. This mini skid steer has to models namely the X900 and the X1500. These models come with 30 differently made auger bits, which gives you a variety to which you can attach your device to efficiently and effectively meet your job specifications. Furthermore, they have an increased firepower.
The X900 McMillen auger provides the following:
A speed of 63RPM (rotations per minute)
A torque of up to 1,200 lbs. ft.
29/16″ round output shaft
The X1500 McMillen auger, on the other hand, comes with the following features:
A working speed of 32 RPM
Easy to find McMillen auger parts for this model
A torque of up to 2,300 lbs. ft. and like the X900
29/16″ round output shaft
McMillen X2475 Skid Steer Auger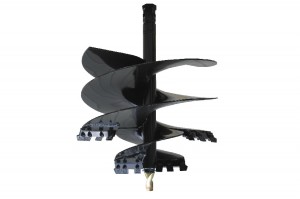 Also available is the McMillen skid steer planetary auger drive unit specifically the X2475 model. This drive unit can stay in constant and maximum working capacity for hours all day long. Not only that, but its high durability also makes it suitable to withstand constructions in even the most of hard grounds and can bore through almost anything. This McMillen X2475 comprises of:
The cradle
A universal skid fast attachable steer mounting bracket
Hoses accompanied with flat faced couplers
2-9/16″ round or simply a 2″ Hex output shaft
36″ maximum auger diameter
A 3,582 lb. ft. of maximum output torque
Comes with a planetary gear reduction
These McMillen X-series auger drive units are best suited for industrial environments for high performance and reliability. Additionally, they come with a 2-year warranty and a planetary gear box 5 year warranty. This is definitely a must have to have good results for the work you have at hand.
McMillen X5075 High-Flow Skid Steer Auger
Finally, it is the McMillen X5075 skid steer high flow planetary auger driver unit. This unit like the X2475 model has the capability of working efficiently and effectively all day long. It comes with: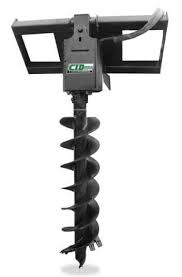 Hoses
Couplers and case drain and a line and a maximum PSI of 3,500
Complete cradle
A quick attach, universal skid steer mounting bracket
2" hex drive and a 28-40GPM
A maximum of 48" auger diameter
A speed of up to 85RPM's @ 40 GPM
Again, like the previously discussed model, it is well suitable for industrial purposes for reliability and performance. Furthermore, it comes with a 2-year comprehensive warranty and a 5-year planetary gearbox (drive) warranty. It also crafted in such a manner that it can be fitted with a variety of auger bits which give you the advantage for you to carry out the desired work at hand efficiently and effectively.
The nature of McMillen hydraulic auger designs is the perfect choice that surpasses all other designs due to their advanced cutting edge and creative technology.
.