Over the last few years, technology has played an essential role in building agricultural systems that are efficient and accurate for farmers. This is especially true when it comes to truck load scales used for weighing harvest and crop yields.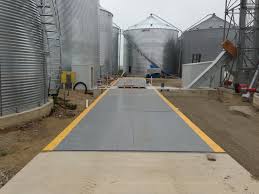 Some modern truck load scales such as products from Ag Weigh and Walz Scale heavy-duty portable truck scales have redefined the industry standard for weighing systems. These truck scales allows farmers to maximize weighing process efficiency, offer exceptional convenience, ensure accurate payload weighing systems, and save time and money.
The modern truck load scales come with a plethora of creative designs that allow them to easily suit various agricultural settings and weighing operations. This reduces the set-up time required before the scale can be used while at the same time providing convenience such as portability.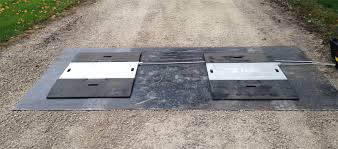 Innovation in Portability & Functionality
The portability feature of these truck scales allow ag producers to take readings from any location and without prolonged setup wait time. The scales are also highly durable and designed to withstand extreme elements such as harsh climatic conditions, which means that you can take your readings from any location without worry of damage.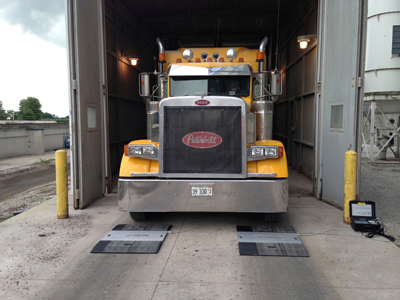 Moreover, truck scale manufacturers and suppliers continue to develop these scales to make them even more dependable and reliable for customers. They are designed with beneficial software that makes them indispensable for agricultural and farming applications especially during harvesting. The effectiveness of the scale software helps the farmer reduce time required to measure the payloads and thus, ensure more productivity.
Reputable Technology in the Truck Scale Industry
Investing in in-motion axle scales from Ag Weigh offers farmers greater control, functionality and versatility. This scale is artistically designed to allow ag producers weigh loads effectively as the trucks pass over the in-motion axle scale at slow speeds.
The portability aspect of this scale allows the farmer to set it up anywhere including in a shed, barn or any other place on the farm. Despite being mobile, they are manufactured with heavy-duty aluminum, which ensures they are sturdy and highly reliable.
The in-motion axle scale by Ag Weigh are also designed to provide everything offered by heavy-duty portable truck scales. They are also battery-powered. This allows farmers and ag producers to get accurate weigh of the load from anywhere.
The biggest advantage of using in-motion axle scale systems for farmers is that it allows the farmer to take an accurate reading. This is because it can capture weights of individual axes at a maximum speed of about 5 mph or less. The scale can also be customized with an add-on feature called Radio Frequency Identification (RFID) to allow the system intake and maintain the truck's weight automatically.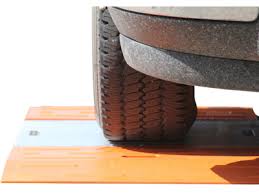 The heavy-duty portable truck scales by Walz Scale is designed for farmers and ag producers that require a portable and highly efficient scale that can measure up to 80,000 lbs. it is also suitable for locations where creating concrete foundation is not practical. With this scale, a farmer only needs to place the scale on a compacted gravel and start taking accurate measurements of the payload.
The portability aspect of Walz Scale heavy-duty portable truck scales helps ag producers eliminate the costly overload fines. Its design makes it easy to transport it and thus, take accurate axle and gross vehicle weights at any location.