As a farmer, it is important to understand the fact that the success of your farm largely depends on finding the right farming implements which perfectly fit the bill. This is because, using quality, user-friendly and most importantly reliable farming implements and equipment will ease the management of every stage of cultivation from the preparation of soil for planting all the way to making harvests.

Land Pride farming implements have been in use for a long time now hence serve as a guarantee to streamline the process of cultivation, reduce labor as well as meet industrial sized demands. This being the case and taking into consideration the fact that at the moment there are several Land Pride farming implements available, it is important to familiarize yourself with ways of finding the right Land Pride farming implements which fit the bill.
Steps to Acquire Land Pride Implements To Meet Your Needs
To help you make the right choices, below is an overview of some of the key considerations to make. They include:
Evaluating Your Farming Plans & Objectives
Prior to setting out to shop for Land Pride farming implements, it is strongly advised that you take time to think about the coming seasons and then make up your mind on which farming implements you will require.
Doing so is very important because it will help you save on time as well as energy since you will be able to shop for several items at one go and from the same source possibly finding discounts on the purchases you make.
Researching The Land Pride Precise Implements You Need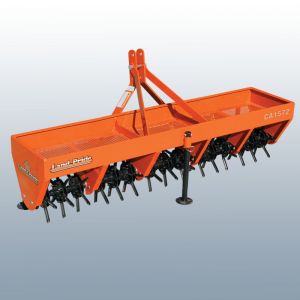 Regardless of whether you choose to shop online or offline for Land Pride implements, it is strongly advised that you take time and carry out an independent research in order to familiarize yourself with the Land Pride farming implements you are interested In buying.
Going through online reviews, reaching out to experts with background knowledge of the models you are interested in and trade magazines serve as valuable sources of important information to help you make up your mind. This is because they will give you further insights on what to expect from particular pieces farming implements and equipments as well as helping you decide whether it is suitable for you're the operation you intend to use it for.
Verifying the Condition of Equipment (for Used Land Pride Implements)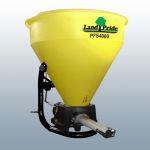 When out shopping for farming implements and parts from Land Pride, it is strongly advised that you take time to carefully check the condition of the equipment in order to make sure that it is absolutely safe to operate.
The best way to do this is to follow preset guidelines about the condition of farm equipments as laid out local authorities. Also make sure that the sale of the equipment include the operator's manual and all safety guards are in place (any broken ones should be immediately repaired and missing ones replaced).
Checking Equipment Specifications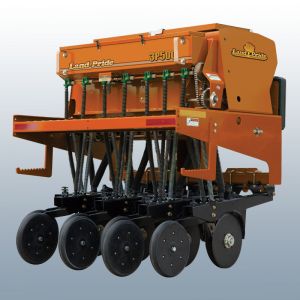 Checking the farming implement's specification will help provide you with more insights on the capability as well as suitability of the product. While checking the specifications, it is strongly advised that you focus on issues such as the implement's weight, material, type of mechanisms, mount, safety features, compatibility with other machinery, maximum capacity, and in case the equipment is electrical place emphasis on its power source, engine power, its general power requirements. All these consideration are important since they will help you make sure that the item fits the bill for its intended use.
Focusing on the Ease-of-Use & Reliability
Farm work is always demanding and labor intensive, this being the case, focus on making sure that the equipment you are interested in buying for use on your farm is not only user-friendly but also very reliable. Ease of use as mentioned above includes things such as being able to have control within easy reach, simple and safe attaching and detaching, minimal noise production as well as easy access to spare parts to facilitate routine maintenance. Apart from the above, basic preventive maintenance should also be simply and most importantly straight forward.
In addition to the above, you should also consider shopping for Land Pride farming implements online as by doing so you are guaranteed a chance to easily make comparisons to other equipments of the same capacity in the process being able to save a significant amount of money from your purchases.