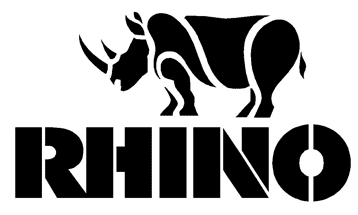 Servis Rhino AGM-series disc mowers are created to augur perfectly with a broad range of applications. They are machines to go for when dealing with high speed operations or when mowing rocky grounds. Thanks to the incredible manufacturing and design of Servis Rhino, disc mowers are offered with specialized cutter discs that feature contoured edging to ensure they resist any impact. In short, you can trust Rhino disc mowers to cut thin grass as well as handle heavy crops or shrubs without failing you.
Features of Rhino Disc Mowers
Not only do AGM disc mowers from Rhino fit a number of applications but they can comfortably handle any field size. They are created to make mowing a cinch and to ensure operators enjoy their work. For easy turning, these mowers can be lifted off the ground without the need to adjust their three point height.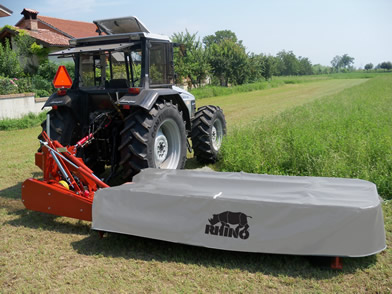 This also makes it easy to transport them from place to place. Whichever field, you will be mowing, you can be sure not to leave any streaking and to have uniformity thanks to the design of the outer swathboard. Its design ensures a clean cut to give you presentable results.
Servis Rhino AGM disc mowers are offered with optional skid plates, cutting height conversion kits and three blade kits. To ensure they can handle any field size, the mowers come in mowing widths of 10.6 feet, 9.4 feet, 8 feet and 6.9 feet. When operating these machines in uneven terrain, Servis Rhino has got you covered. It is offered with a sealed oil cooled bearing at the rugged gear drive cutter block which ensures optimal performance.
To up performance even further, these disc mowers feature an adjustable floatation system that ensures steady ground pressure is applied on the cutter block. This facilitates the mower to operate in a wide range of terrains. This is also keeps the strong and sturdy, minimizing the need for replacement Rhino disc mower parts. In short, if you want disc mowers that function smoothly, these are your best bet.
Specifications of Rhino Disc Mowers
Servis Rhino has released 4 models in the AGM series. These include AGM52, AGM62, AGM72 and AGM82. All these have different specifications but their features match. AGM82 has the highest mowing width at 10.8 feet and AGM52 the lowest at 6.9 feet. The variation in number of discs is still the same with AGM82 bearing 8 discs, AGM72 has 7 discs, AGM62 6 discs and AGM52 5 discs. All models have 2 blades in each disc and their driveline is Cat 4 size.
AGM82 has a min horsepower of 55, followed by AGM72 with a min horsepower of 50, AGM62 with 45 and AGM52 with 40. All models have a max operating angle of 30 degrees down and a PTO speed of 540 RPM. AGM82 weighs approximately 1,430 pounds, AGM72 weighs approximately 1,232 pounds, AGM62 weighs 1,100 pounds and AGM82 weighs 904 pounds.
There are many disc mowers on the market today and Servis Rhino disc mowers have claimed their share of the market thanks to their stellar designs and the smooth working of their machines. Their oval shaped cutter discs have stood the test of rough terrain. They are easy to fix, transport and operate. Put simply, Servis Rhino disc mowers are awesome in how they cut heavy crops with ease, in addition to prices and their design.